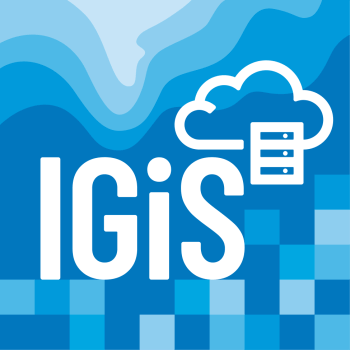 IGiS Enterprise is a powerful geospatial suite with feature-rich tools to help you create, analyze, manage and securely share geospatial data over the Internet and intranet. IGiS Server is a key component of the IGiS Enterprise Suite. Other components of IGiS includes Desktop, Web, Mobile, CAD, SDK and OGC Services are used to provide end-to-end geospatial enterprise solution. Service Oriented Architecture (SOA) and key components make IGiS Enterprise the most powerful geospatial suite in the GIS industry.
Share, Manage, and Distribute data with IGiS Server
IGiS Server is used to publish and manage geospatial data including imagery and applications on server. Users can create different services to share this geospatial data and applications over intranet and Internet across different platforms. IGiS server supports OGC services for Geospatial data, metadata and processing. IGiS Server provides comprehensive spatial data infrastructure that extends from the desktop and mobile platforms.
<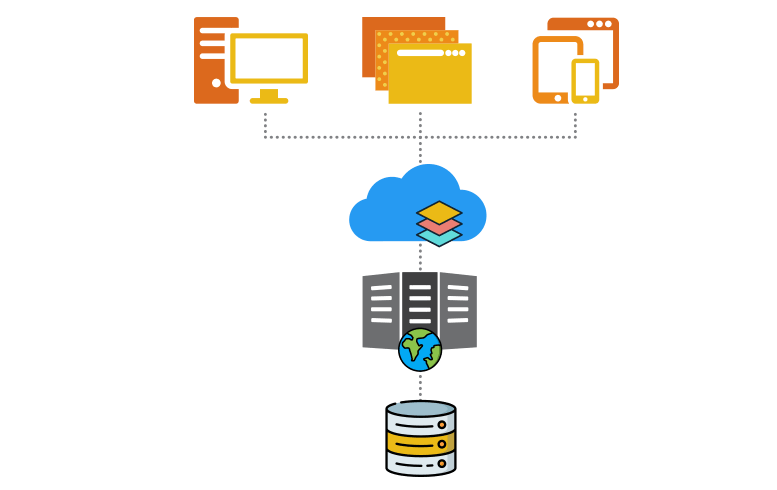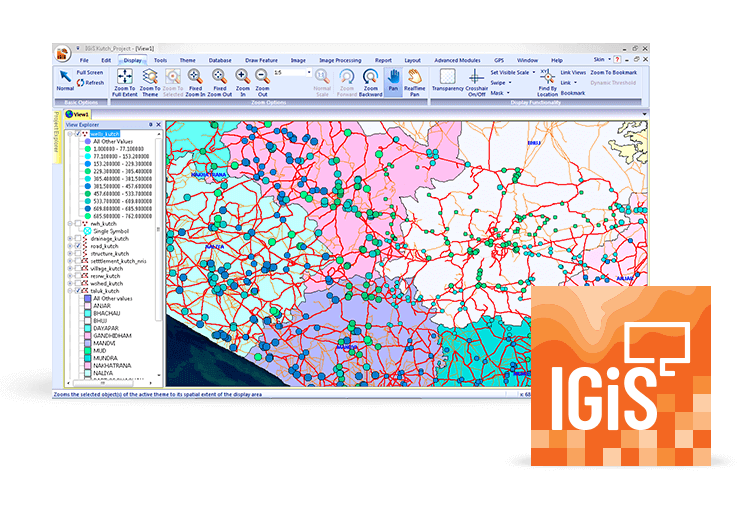 Create, Process, and Analyze data with IGiS Desktop
IGiS Desktop is used for conception, production, dissemination and study of 2D and 3D maps with cartographic and visualization tools. IGiS Desktop has integrated GIS and Image Processing capabilities along with extensions for performing advanced analysis of geospatial data. Using IGiS Publisher users can publish their data and services on IGiS Server with a single click.
Create and Upload data with IGiS Web
IGiS provides an extensive web platform to put your geographic information on the web. It provides wizard for creating web applications quickly. User can use different platforms like .Net, PHP, Python and Java for developing Web-GIS application. Using IGiS Web platform user can access data, metadata and process services from GIS server.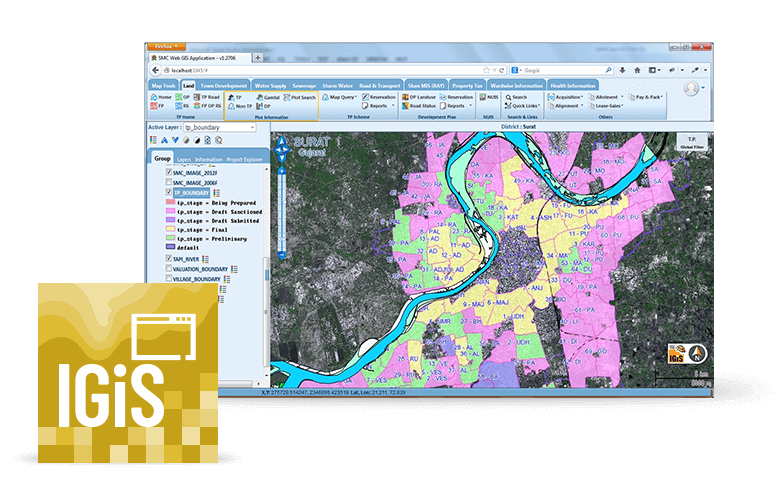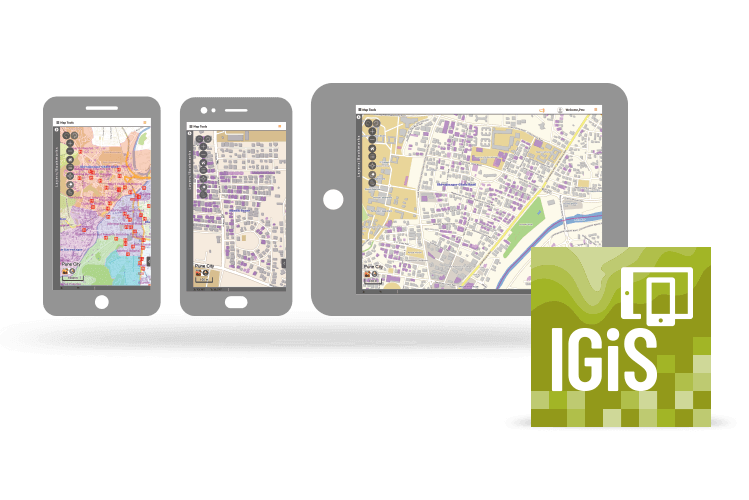 Capture, Edit, and Display data with IGiS Mobile
Mobile application is used for capturing, editing and displaying GIS data quickly and efficiently from any location using GPS enabled mobile device. It improves productivity of field activities by directly accessing GIS Server. Organisations can get real-time information for analysis and decision making. User can access various OGC services for seamless Geospatial experience.
Convert and Digitize data with IGiS CAD
IGiS CAD enables 2D and 3D mapping support with cartographic as well as engineering capabilities to map real world objects. IGiS CAD is fast and comprises of numerous user friendly tools for any kind of GIS data conversion and digitization. Features from engineering drawing sources can be extracted using Coordinate Geometry (COGO) descriptions. Geo-reference these new features into your GIS database exclusively with IGiS CAD.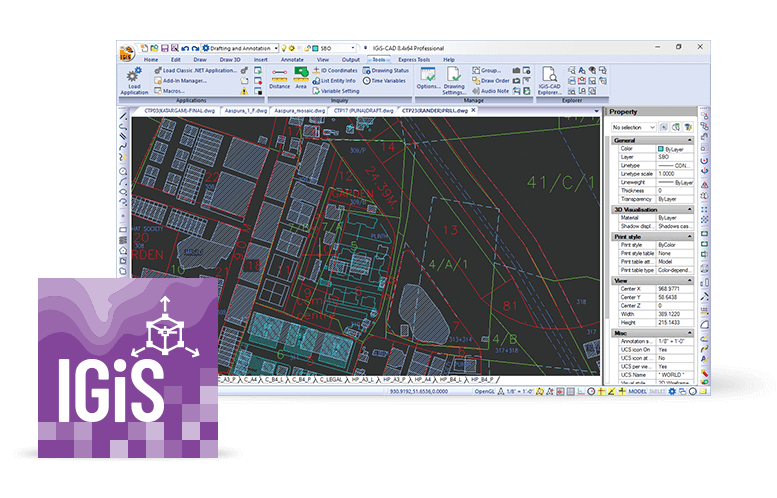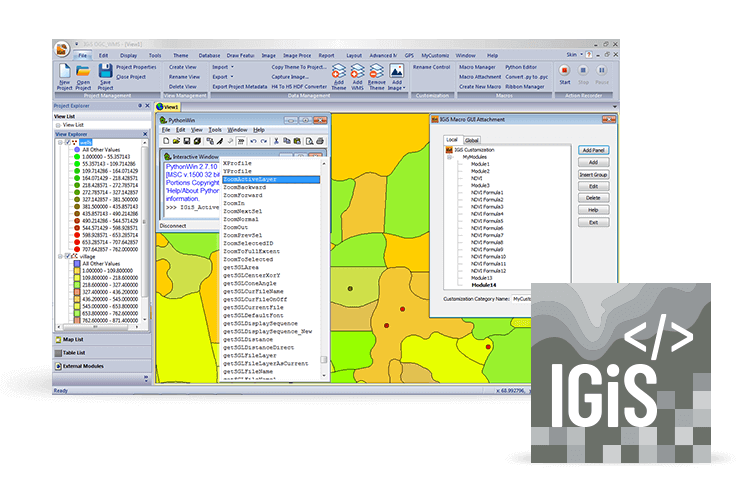 Create complex applications with IGiS SDK
The IGiS Enterprise Developer Kit allows you to focus on building custom software solutions. IDE, COM controls and extensive APIs in various programming languages empower developers to create custom objects, complex applications and complete vertical solutions.
Visualize, Manage, and Secure data with OGC Compliance
IGiS OGC Services comply with various maps, data, metadata and processing OGC standards. Achieve geospatial interoperability for visualising, analysing, publishing, managing data and secure data access by providing user management and collaboration. The standards empower technology developers to make complex spatial information and services accessible and useful with all kinds of applications.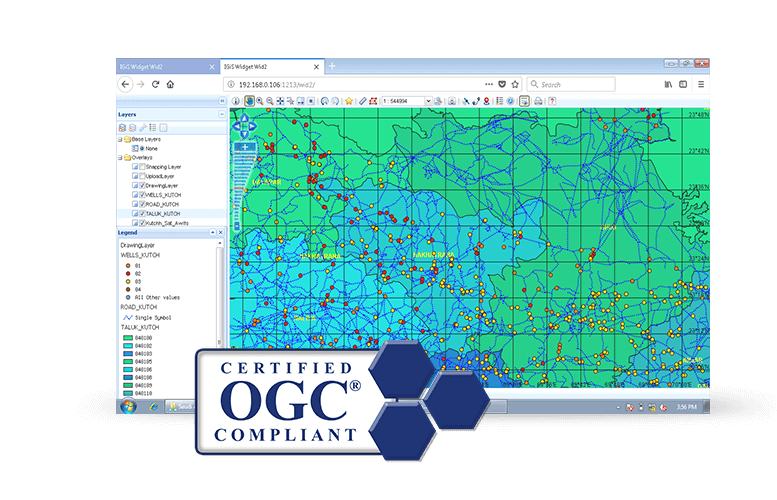 Schedule a Demo
For any inquiries or details, reach out to hello@sgligis.com - we'd love to hear from you!
Lets Talk

+91 (880-088-2559)

hello@sgligis.com