IGiS-AIS is the remote sensing based technology intervention that provides actionable insight by analysing remote sensing data captured at regular interval throughout the agriculture production cycle. This information can be disseminated to all the stake holders through web/mobile for timely actions.
IGiS-AIS – Analyse and Improve Farm Productivity
IGiS-AIS is a geospatial based agricultural solution that captures, maintains and analyse remote sensing agriculture data in one centralized system. Users can create, manage, and analyse agricultural resources for crop identification, acreage estimation, crop health monitoring, crop forecasting, soil mapping, suitability analysis and crop loss assessment with various models and statistical analysis. The design uses advanced geospatial tools for decision making and intervention like farmer advisory, irrigation mapping, water resource management, pest infestation, weed identification and many more. The agriculture department, policymakers, Insurance companies, institutions, researchers and farmers can use this technology to support all activities related to the agriculture life cycle.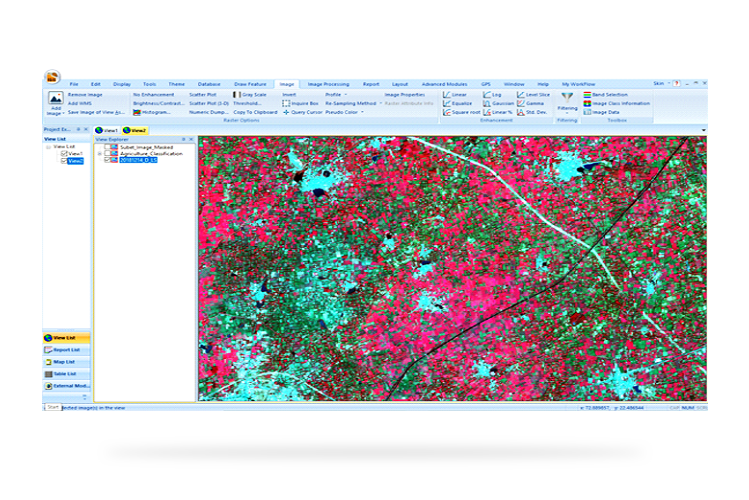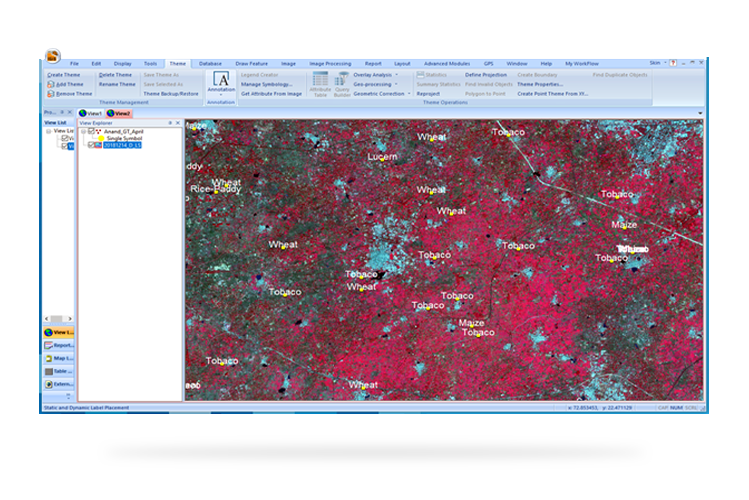 Field Data Collection and Validation
The module is well designed for field data collection, verification and validation which works on GPS enabled mobile, tablet and laptop. Users can access and store ground truthing field data - crop signature, soil type, water availability, CCE, field photos, crop condition and other field attributes on a centralized GIS server for accuracy assessment and improvement.
Agricultural Resource Mapping and Analysis
IGiS provides efficient image processing functions such as geo-referencing, mosaicking, masking, indices generation, supervised and unsupervised image classification. Advance module for SAR data processing comes handy while processing microwave data during rainy season. The major activity of agriculture analysis is about processing time-series remote sensing data captured at regular interval throughout the agriculture life cycle to identify the crop status. The software provides GIS tools such as raster to vector conversion, Geo-processing for vector data for further analysis along with available vector maps.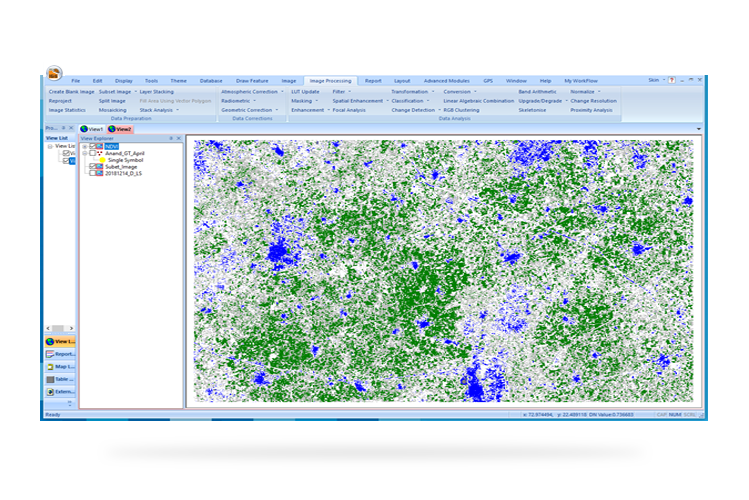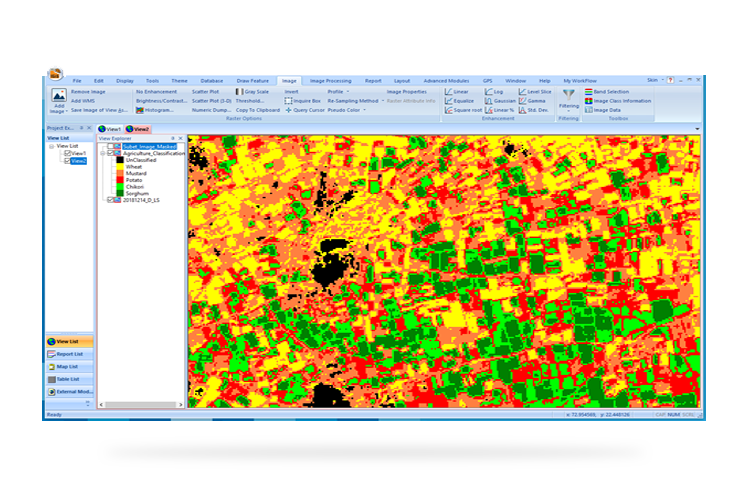 IGiS AIS - Agriculture Analysis
Monitor and analyse crop with different classifiers, change detection, regression estimator and vegetation indices for crop health, crop loss estimation and drought analysis. To ensure output accuracy signature separability, accuracy assessment and contingency matrix are generated. It is a user-friendly software which provides maps and statistical report for easy decision making.
Schedule a Demo
For any inquiries or details, reach out to hello@sgligis.com - we'd love to hear from you!
Lets Talk

+91 (880-088-2559)

hello@sgligis.com