IGiS Urban Information System is designed for planning and monitoring urban areas. The system increases transparency and improves the quality of living.
Comprehensive Base Map Creation
The advanced GIS mapping capabilities help the users to produce high accuracy base-maps. A comprehensive base map is created using various data source like satellite images, drone/UAV, ETS/GPS surveys, paper maps, CAD drawings, tabular data, terrain data, and building plans. A centralise GIS database is created having data model based on urban standards like AMRUT, NUIS etc. for seamless integration with web GIS application.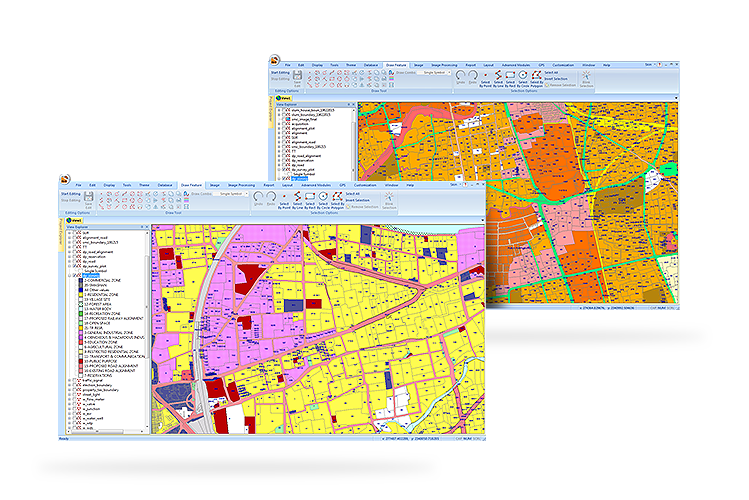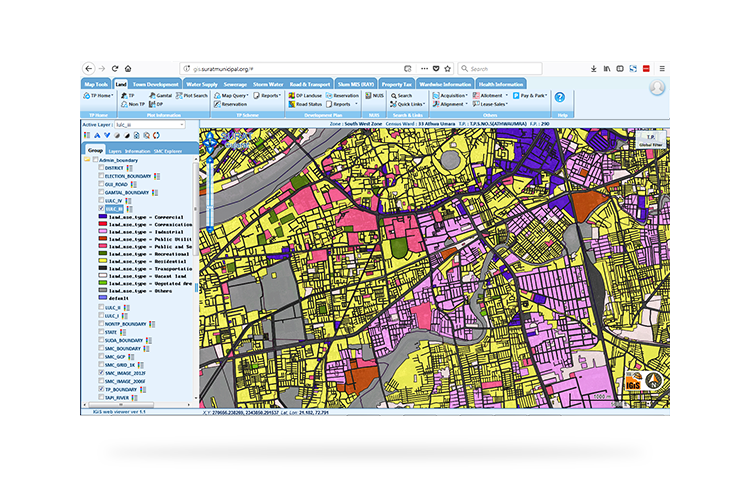 Urban Information System (UIS) Applications
IGiS-Urban offers ready to use application modules for different ULB requirements. Some of the key modules include property tax, Town planning, estate management, building permission & Building use certification, fire and disaster management, asset management, road network management, slum, water supply, sewerage services, storm water management, grievance redressal, parks and garden, health services, education and solid waste management etc. IGiS-UIS can be central back bone for decision support in urban planning, capacity and amenities augmentation and day to day administration. Functionality is further enhanced by integration existing MIS/e-Gov application with GIS to provide spatial interpretation to MIS information.
Citizen Services that Enhance Transparency
To increase the transparency between the government and the citizens, IGiS-UIS has a specially designed Citizen Service portal. The citizens can access civic services like property details, part-plan, grievance redressal, emergency services, nearby facility search, details and direction for landmarks, heritage sites, amenities & facilities from mobile app or portal.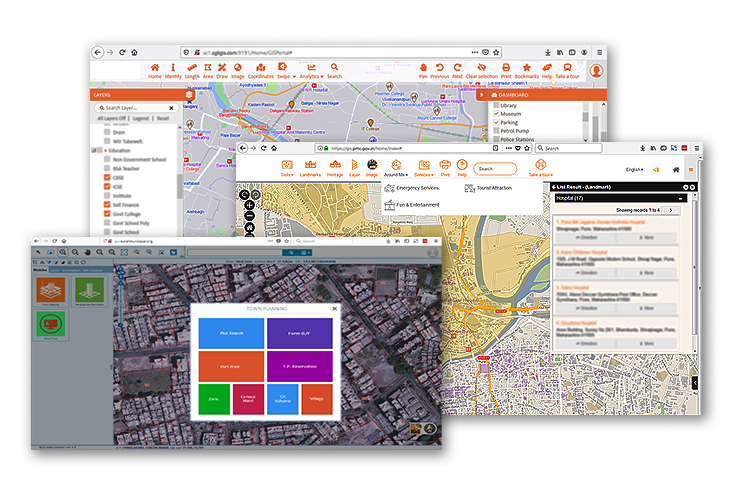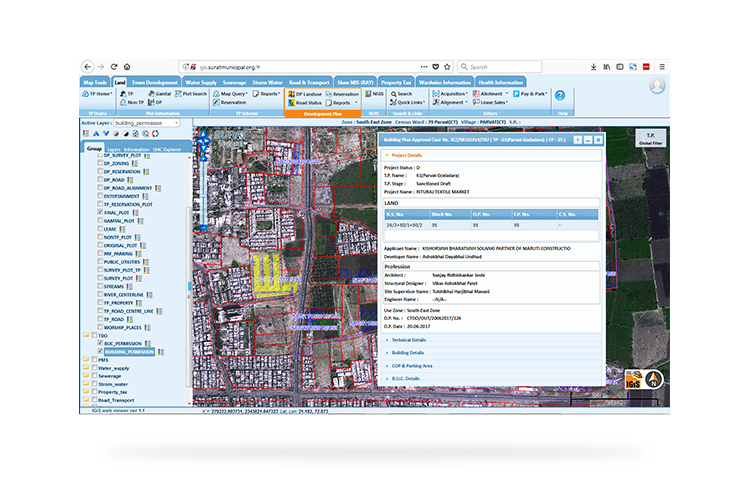 Integrating IGiS with Building Plan Approval
Urban authorities will be able to use native CAD file formats like DWG, DXF, DGN using the IGiS Urban Information System. Comprehensive CAD support is extremely useful to build and work with Building plan approval system. Architects and engineers can upload building plans on the department portal in DWG formats for quicker and smart approval.
Schedule a Demo
For any inquiries or details, reach out to hello@sgligis.com - we'd love to hear from you!
Lets Talk

+91 (880-088-2559)

hello@sgligis.com