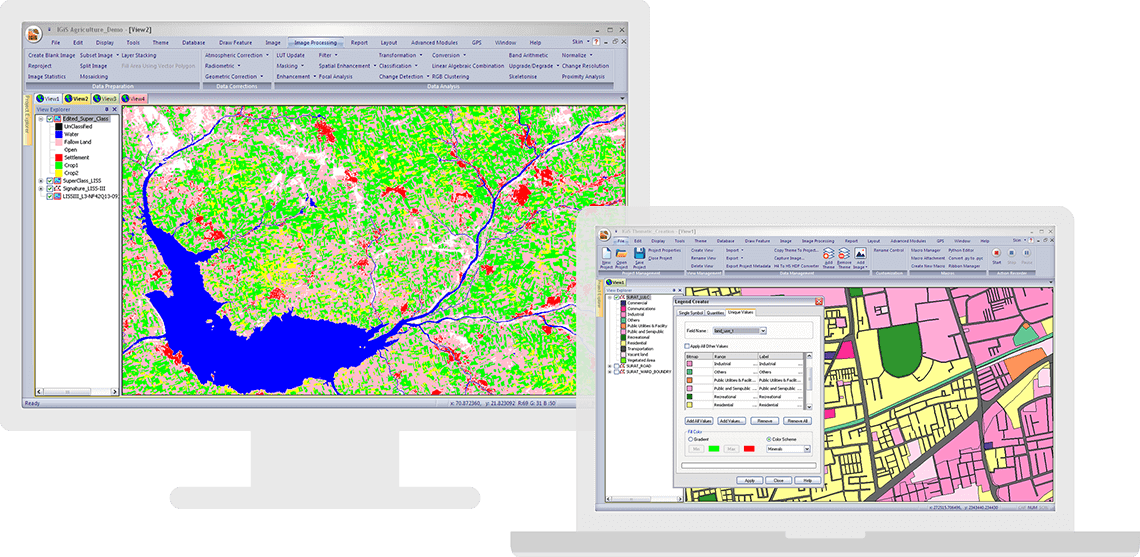 Next-generation cartographic and visualisation tools for conceptualisation, production, dissemination, and analysis of 2D and 3D maps. It is a 64-bit, Unicode compliant Desktop GIS with an intuitive user interface where data can be viewed in multiple tabs using Multiple Document Interface (MDI).
Make Your Life Simpler with Integrated IGiS Software
IGiS aims to redefine the GIS industry with integrated GIS and Image Processing capabilities with advanced analysis extensions on a single platform. Being an OGC compliant platform, makes it easy to collaborate in heterogeneous environment. Standardized UI and ribbon-based navigation makes it easy to use and adapt.
<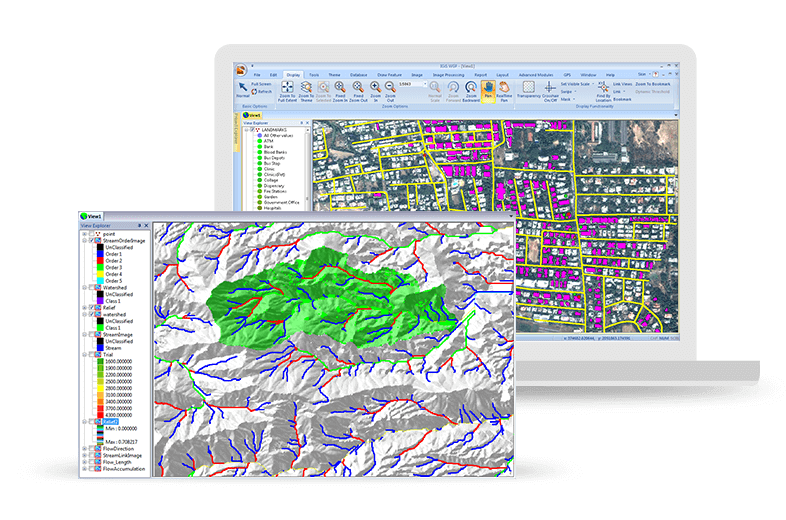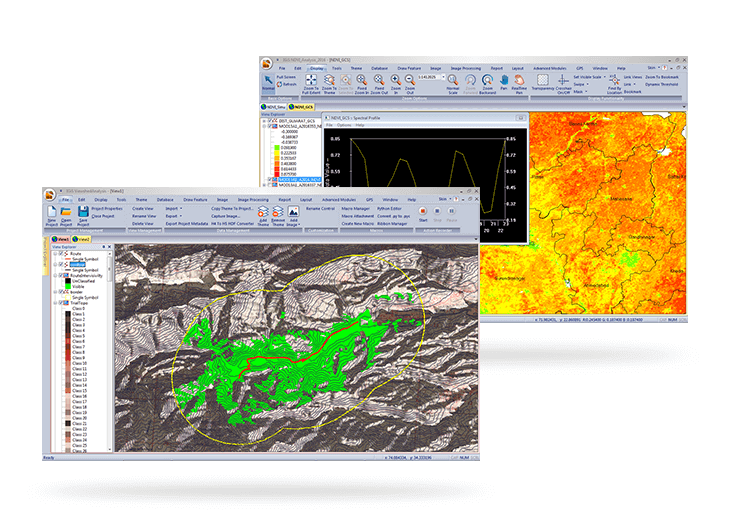 Advanced Geo-Processing
IGiS has advanced tools for GIS data conversion, analysis, and visualisation. Advance geospatial users can effectively use tools like Topology creation, Geo-processing, overlay analysis, attribute query builder for desired analysis and output.
Efficient Image Processing
IGiS has a rich array of tools and analytical models to analyse and process images. It can manage a multitude of image sources like aerial, satellite, optical, microwave, LIDAR, stereo, GPR, and more. Through smart modelling techniques, IGiS efficiently visualises, analyses, and processes image data, identify patterns, explore changes over time, and carry out scientific analysis to understand spatial relationships.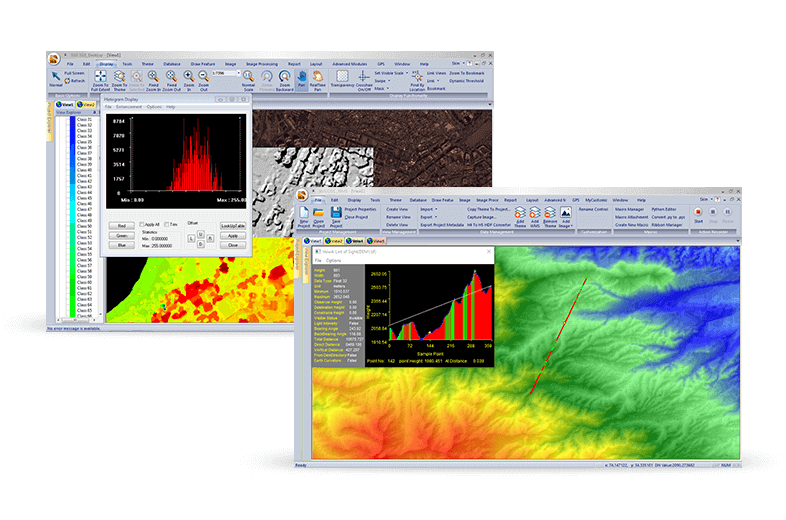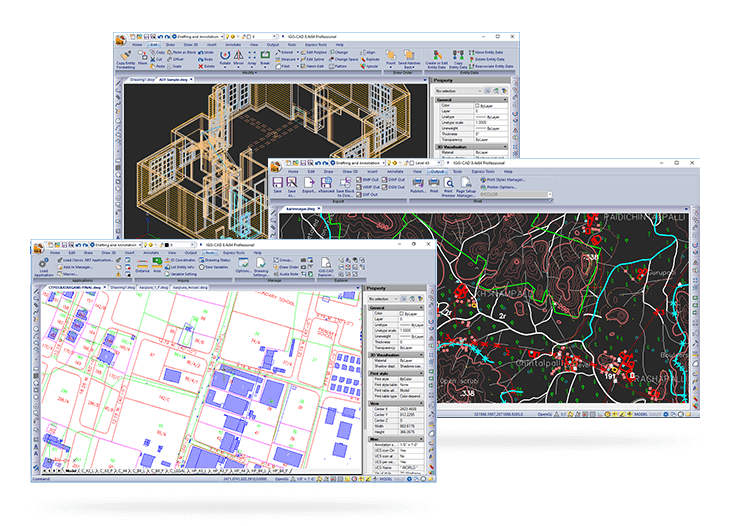 Integrated CAD Tool
IGiS CAD is an extensive mapping tool with cartographic as well as engineering capabilities for mapping real-world objects. IGiS CAD has efficient, fast, user-friendly and feature rich tool to convert and digitize 2D and 3D GIS data. Using Coordinate Geometry (COGO) descriptions, users can accurately create features from any engineering drawing sources and geo-reference them into the GIS database.
Manage and Analyse Data Seamlessly
IGiS enables you to store, manage, and edit geospatial data seamlessly. It is a comprehensive tool that supports data integration for a wide range of geospatial data formats including real-time sensor data and big data. Compliance to OGC Standards enables you to store and share data through privileged authentication.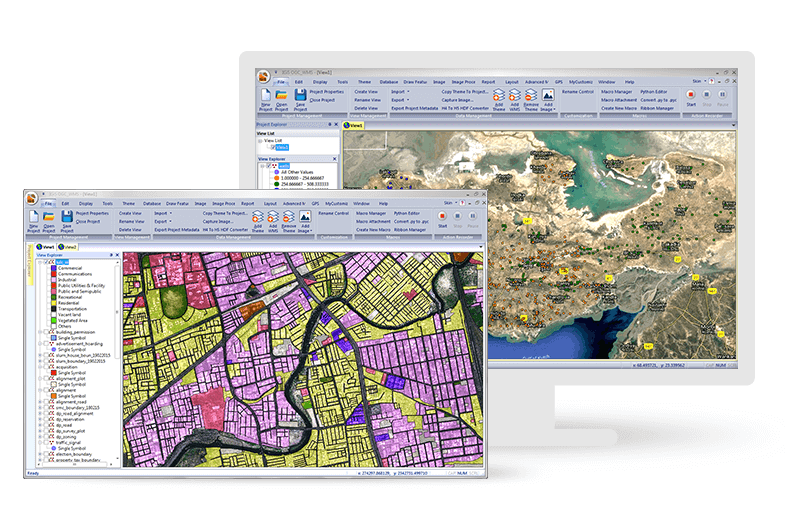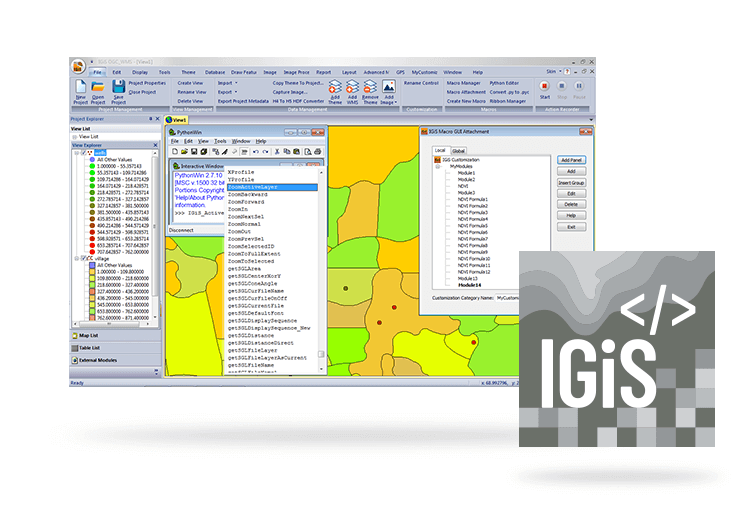 IGiS Desktop for Developers
Developers get complete control over customization to build and deploy GIS applications. We provide an Integrated Development Environment (IDE) and a Software Development Kit with rich API libraries. It enables a diverse range of features like GUI customization, scripting support, macro recordings and COM controls on various programming platforms.
Lets Talk

+91 (880-088-2559)

hello@sgligis.com